The Protection Dress

[ being safe is scary ] 2020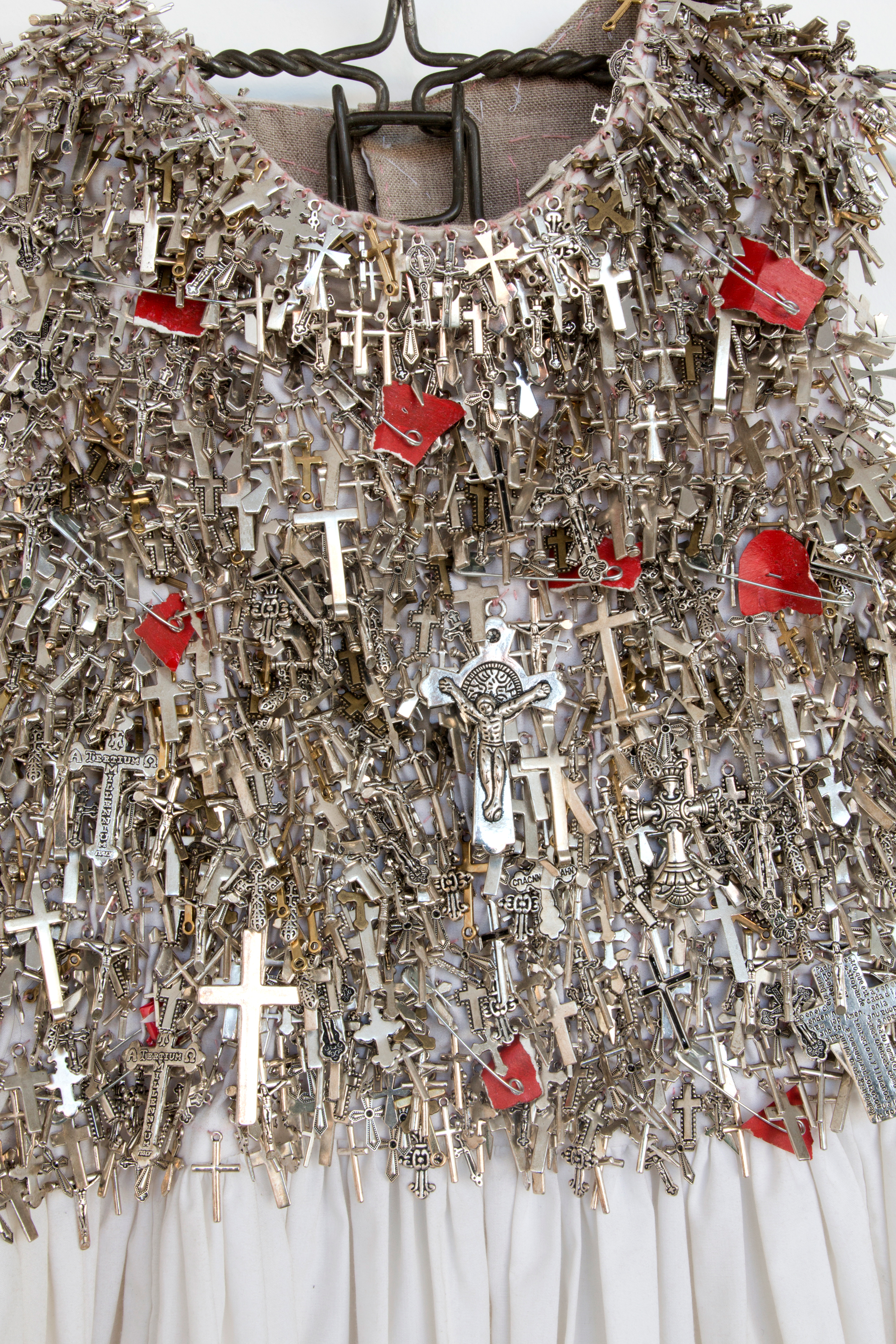 Foto: Amalie Marie Selvik / Trøndelagsutstillingen 2020
The Protection Dress
[ being safe is scary ] 2020
An inspiration for the work is
Hill of Crosses
, that I saw 15 years ago, Kryziu Kalnas.
Large amounts of crosses were sewn upon the upper part of a children's petticoat/dress,
like an armor,
like a heavy burden,
like a prison,
like a "frightening safety",
an attempt or a belief or a hope of being safe in a world full of human rights violations and sexual abuse of children under the auspices of both church and family - "In the Castle of Security",
Where the vulnerability lies in the imagined feeling of being safe.
During the work with the dress, in the spring of 2020, the covid19 pandemic breaks out fully worldwide and the WHO makes it clear that the world is facing a great shortage of masks, gloves and other protective equipment.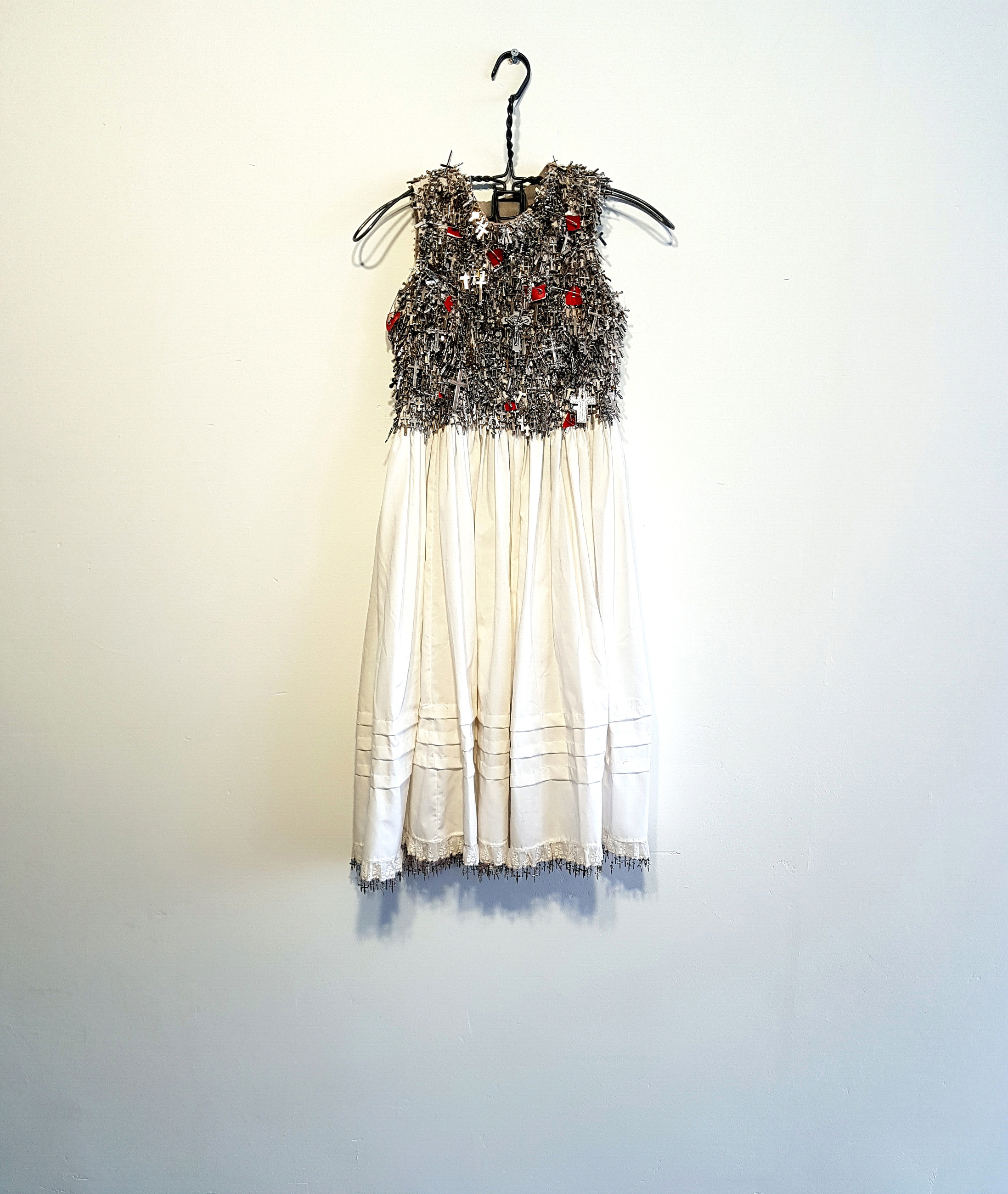 Spanish Hand-sewn children's petticoat/dress, cotton, linen, metal crosses, safety pins, stitches, paper on old suit hanger "Lord" of wood and metal.
103cm x 40cm
Weight: 2900 g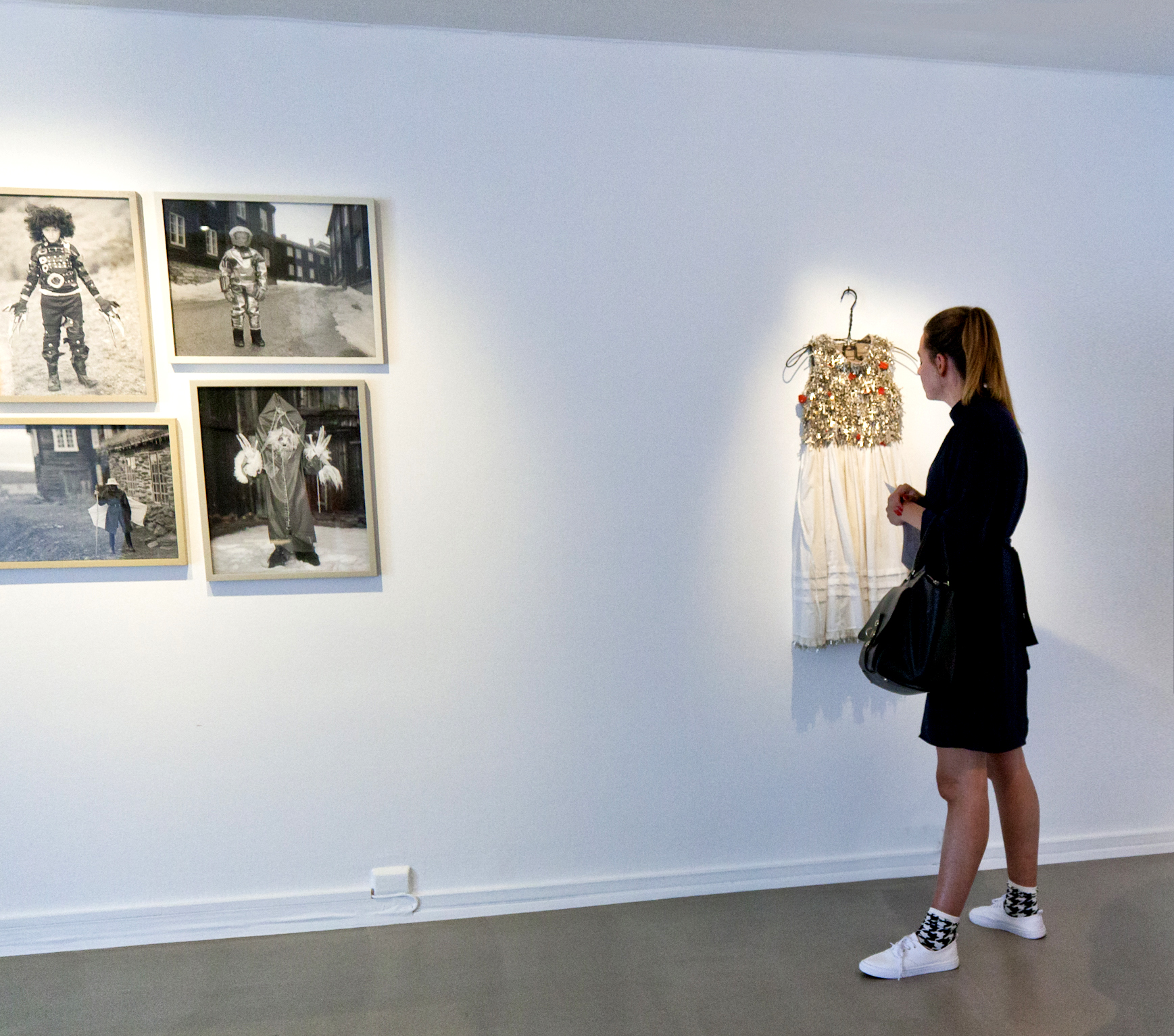 Trøndelagsutstillingen 2020
Buskerud Kunstsenter, Stipendutstillingen 2020.
Foto: Vemund Vaagen Gule