Remapping Memory
2020
Remapping Memory is sewn together by reflections and a reconstruction of the traces of the memories that are inherent in the materials and in the processing. The work contains elements of mythology and a kind of subjective archeology, personal stories mapped and "sewn" together in a reconstruction consisting of metal, ink, pigment, acrylic, photos from the early 1900s, sequins, paper clips, antique buttons made of coins, pearls, bone, metal, lavender, plastic, brass eyelets, pesetas, crosses and stitches upon stitches upon stitches upon silk, linen and cotton.
All materials in the work are found or recycled.
260cm x 177cm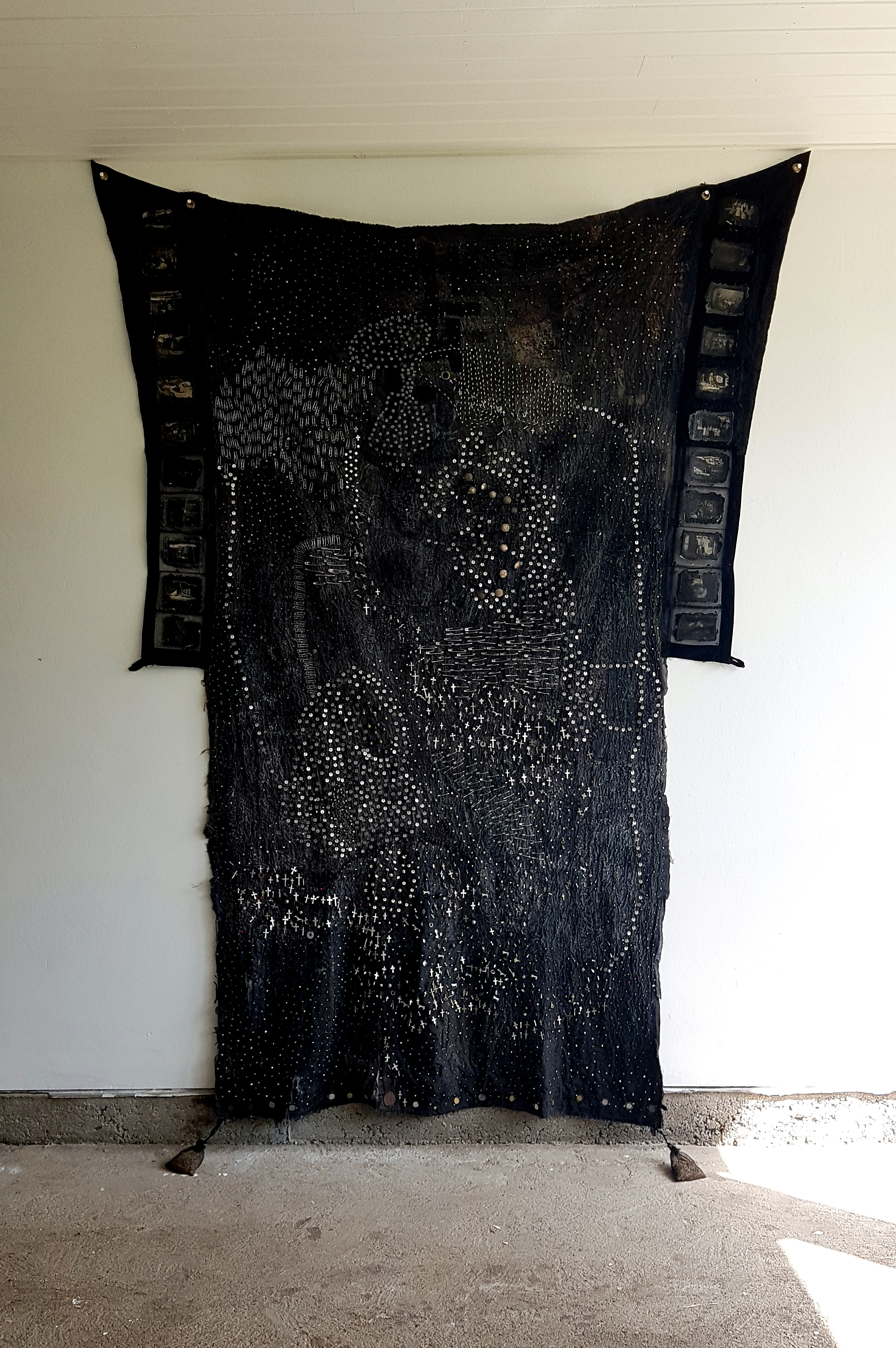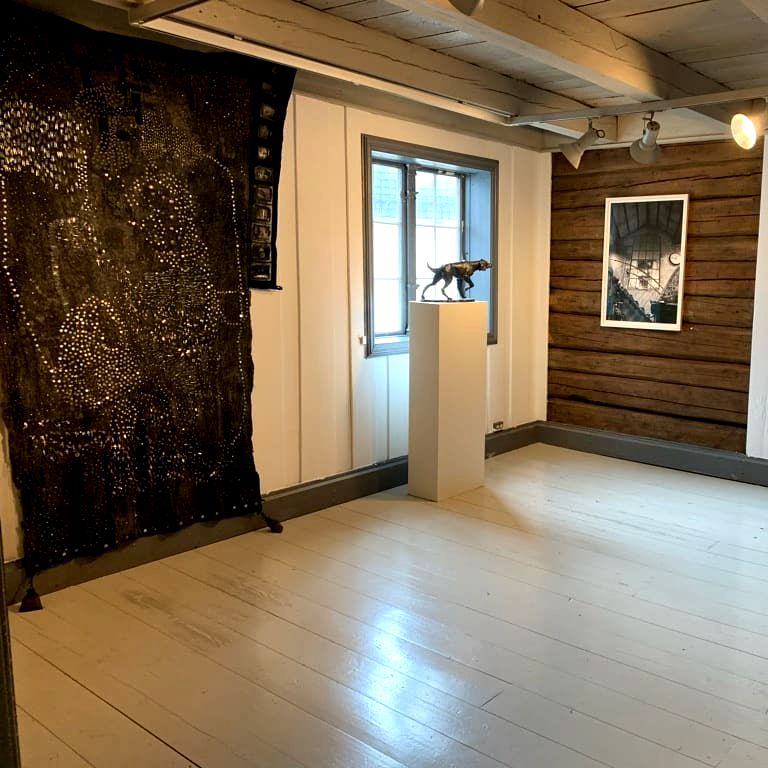 Sørlandsutstillingen 2020, Arendal Kunstforening.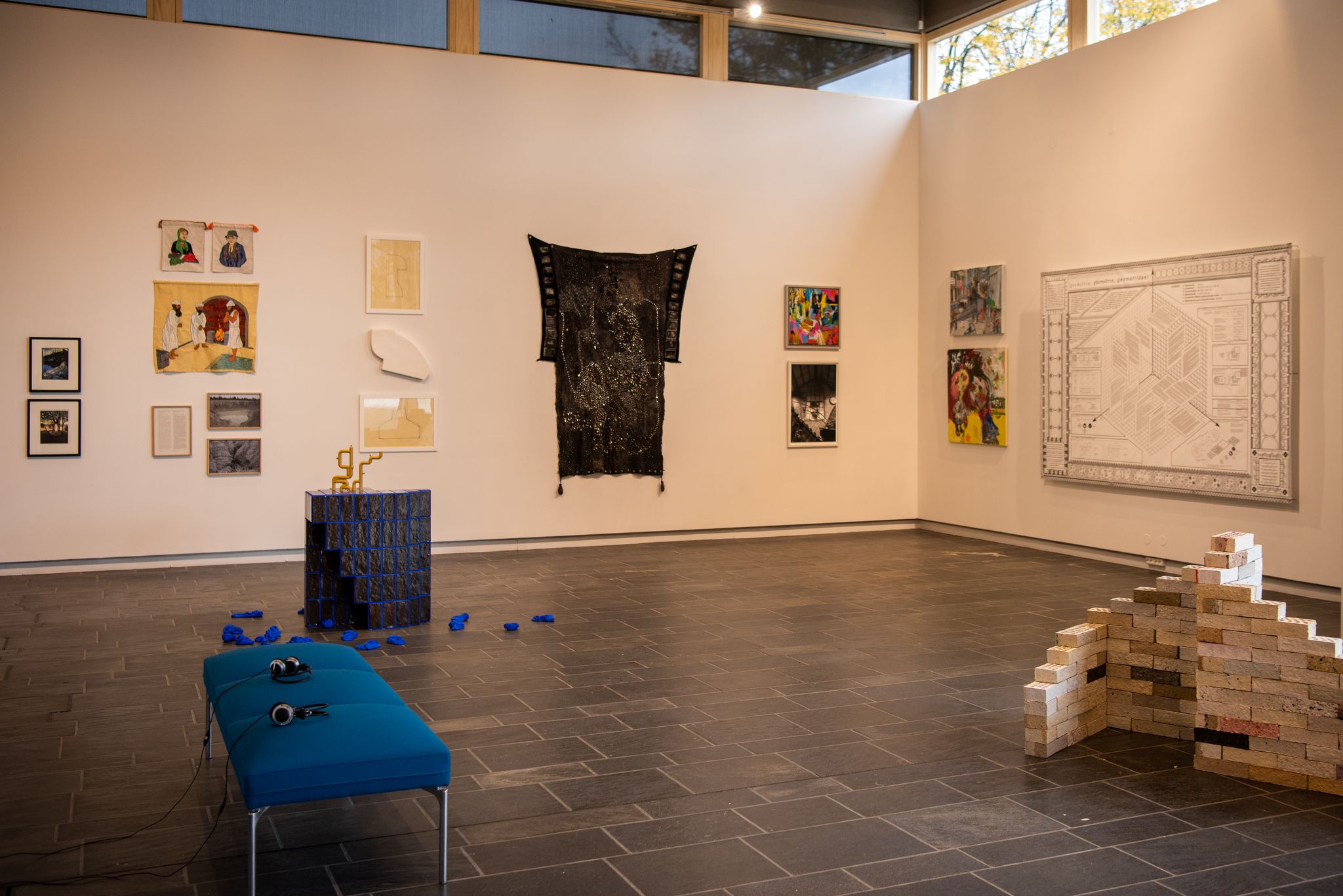 Foto: Ole Morten Eyra / Sørlandsutstillingen 2020, Skiens Kunstforening.