Slowly the trees turn red in the gorge
2017
The series consists of 6 pictures, collage, painting and shellac on canvas placed in rusted iron frames. The collage material is taken from Norwegian journals during the war- and post-war period. 1942-1947.
Collage, oil, acrylic, shellac on canvas, rust, iron.
33x273x5cm
Inspired by the poem slowly the truth dawns (Seint gjeng sanningi upp) by Olav H. Hauge.
To rise, and know
your heart sinks
dark and heavy,
hardening into stone…

Slowly the sea lifts its waves,
slowly the trees turn red in the gorge,
slowly the fires begin to lap in hell,
slowly the truth dawns…
Å vakna, og kjenna
sitt hjarta falla
steintungt og myrkt
mot forherding…

Seint lyfter havet si bylgje,
seint rodnar skog i djuvet,
seint byrjar logane å sleikja i helvete,
seint gjeng sanningi upp…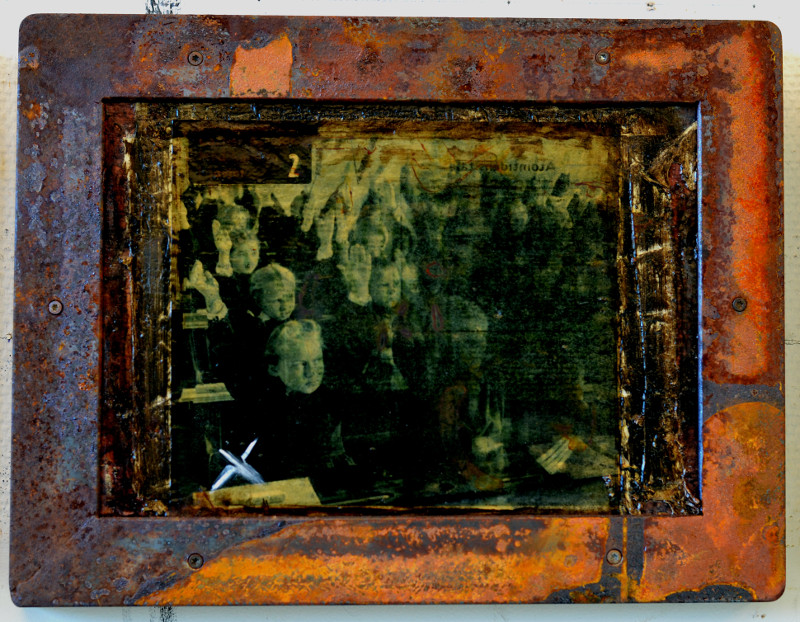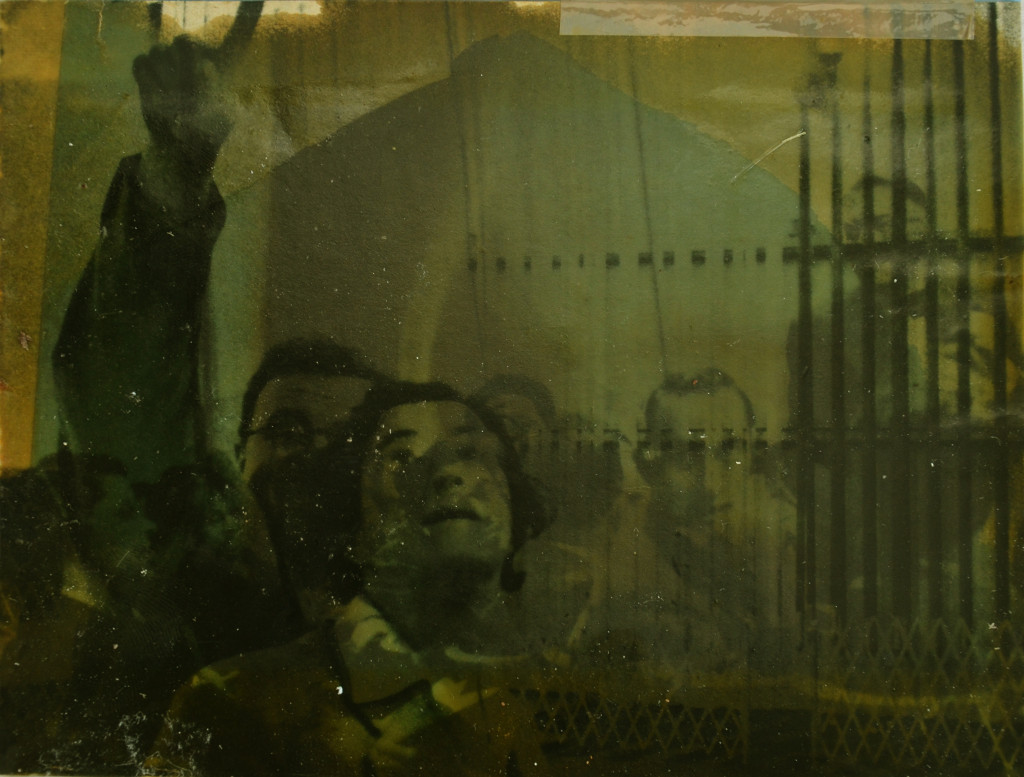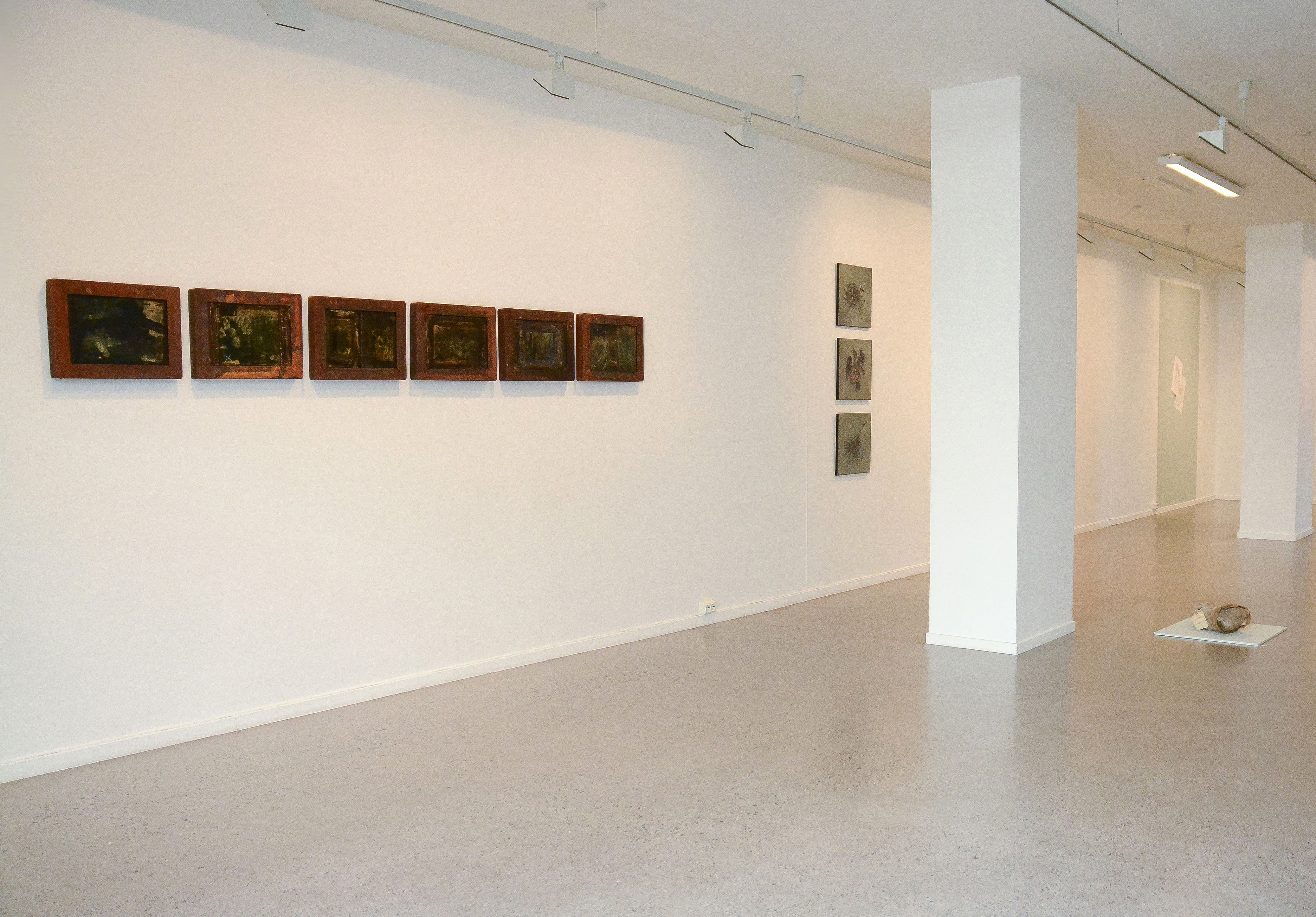 Buskerud kunstsenter, Drammen, 2017